Education is The Solution
Nationwide, there is a crisis. Many people, and people of color in particular, have limited knowledge of basic banking, budgeting, investing, money management, and now cryptocurrency. Consequently, these individuals overspend and now face unprecedented credit card debt, bankruptcy, and home foreclosure, poor credit scores and rarely consider or take advantage of the investment vehicles that can lead to financial security.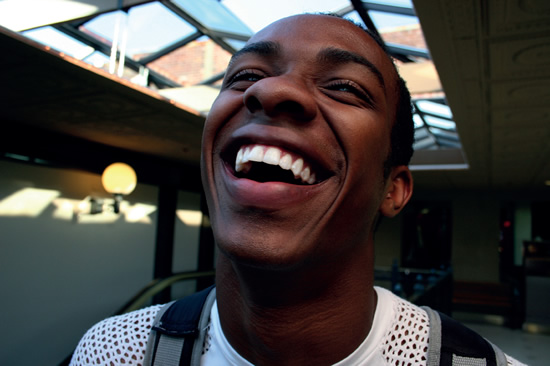 The knowledge gap that fuels over-spending and impedes investment begins to take effect early in people's lives. In 2004, American teens between the ages of 12 and 19 spent an astonishing $169 billion, mostly on tangible items with low investment returns like clothing, jewelry, computer software, and athletic footwear – this was especially true for teens of color, who spend 6% more on average.
Yet few programs are designed to reach Americans during their formative high school years, before car loans and credit card debts take hold. The typical classroom education, also fails to offer the depth of financial education, math and analytic skills truly required to help working class and newly middle class people participate as "equals" in the American investment world or to understand and plan for future financial responsibilities. Teachers and parents alike are often unequipped or unable to understand and practice the concepts themselves.
And still fewer classroom environments and programs are designed to address the deeper issues that particularly affect students of color, issues that may, in fact, fuel over-consumption and other forms of escapism, namely; poor academic preparation, resulting in lower-than-average achievement, especially in math; and lack of confidence in academic ability or regarding future prospects for schooling, career, and financial success.
Education is the solution.
I was fortunate enough to be exposed to investing and financial concepts as a teenager. The experience and skills I gained allowed me to develop a successful career in the financial industry, establish financial security for myself, and give back to my community.
That is why I started The Wall Street Wizards. I recognized that a hands-on education in finance and exposure to the financial industry would help students of color, in their formative years, build financial security, self-confidence, social awareness, and self reliance. REMOVE this sentence—They would also excel in other subjects, choose college, and pursue high paying, high growth rate career paths in the financial industry.
I began the Wall Streets Wizards in 2003. For four years, I have watched students thrive as their eyes open to a world they did not know existed, enthusiastic about their abilities, their futures, and their contributions to society. It works! Education truly empowers!
Thank you for visiting our site and please join me in this critical mission.

WHAT WE DO
The Wall Street Wizards youth financial literacy program (WSWAA) primarily serves youth and young adults who are historically underrepresented and overlooked in finance and strategic investing.
CLASSROOM EDUCATION:
Culturally relevant financial and capital markets curriculum delivered year-round in a rigorous yet nurturing environment.
BROKERAGE AND BANK ACCOUNTS:
Active personal money management using students own bank account, brokerage account, and through management of the WSWA Fund which is custodied at Charles Schwab & Co.
SHAREHOLDER MEETINGS:
Participation in the financial markets through attending WSWA Fund Portfolio Company shareholder meetings.
THE WSWA SPEAKER SERIES:
Engagement with finance and investment professionals to learn about high paying, high growth careers in finance and business.
FIELD TRIPS:
Regular visits to; San Francisco and New York financial districts, Sand Hill Road (the birthplace of venture capital and private equity), leading private and public companies (Google, Apple, Yahoo and Peet's Coffee), various non-profits, and cultural events (Plays, Symphony, Museums etc.)
POSTIVE ROLE MODELS AND MENTORS:
Mentorship and instruction from experts in finance, investment banking, private equity, business, social entrepreneurship, and venture capital.
E3 INNOVATION FUND:
Hands-on experience in the private equity field with an opportunity to work at a private equity firm.
How We Got Started
Thomason formalized the program in 2006. The Wall Street Wizards program in San Francisco eventually included two courses, with 25 enrolled students, operating within the beautiful and inspiring halls of the Mitchell Kapor Foundation in San Francisco's prestigious financial district.

In the Fall of 2007, the Wizards Program expanded and launched a pilot program in New York City in the Bronx. Today the Wall Street Wizards program is flourishing in both San Francisco and New York and is poised to grow.
Become a Volunteer Today
The Wizards program, and the Wizards students, thrive due to a rigorous, experiential curriculum; due to the deep commitment of expert instructors; and due to the sweat equity of dozens of volunteers, partners, and funders, all mobilized to ensure the next generation of urban youth has a fair shake at financial independence, self-determination, and long-term success.
To learn more about volunteer, partner, and funding opportunities please fill out the form  and we'll be in touch with you soon!
Join Now
WSWA FOR ADULTS
The Wall Street Wizards, in conjunction with The Student Financial Literacy Program, has developed a specialized curriculum to provide a concurrent program for parents. The parents program is held at the same time as the WSWA student program.
Parents engage in a series of monthly interactive classes that focus on practical strategies and tools for developing a long-term family financial plan and improving personal and family financial acumen. Homework assignments are provided to put learned concepts to practical use and each parent is responsible for developing their own personal financial plan by the last class session.
Consistent with the objectives of the student program, the key components of the parent program include the following:
Providing parents with concepts and tools to build financial independence
Helping parents become role models for their children, family and friends
Providing tools and building the confidence to develop personal and family financial plans and use financial tools
Introducing budgeting, expense management, and savings strategies.
Planning for retirement
Planning for college expenses
Introducing basic and advanced concepts for money management and building a diversified investment portfolio.
Present ting basic risk management strategies for investments and protection of other assets.
OUR STUDENT INVESTORS
The Wall Street Wizards program is geared toward urban high school students. Upon graduation, when they are in college, the WSWA students then have the opportunity to gain experience in private equity by working at the E3 Innovation Fund as a student associates.
No matter what level a student is at they are considered an investor; expected to communicate and demonstrate rationale for their financial decisions, and to be critical consumers and users of financial products and services. As students engage in the programs offered, each has unique experiences that ultimately influence their perspective, college and career choices, goals and level of confidence. The stories and results of how the Wall Street Wizards program has impacted their life are remarkable.
A FUND OF THE FUTURE
The Wall Street Wizards Academy has inspired a fund concept where students and parents/guardians learn side by side with experienced experts on how to establish, run, and ultimately drive performance for a given set of equities. The Academy will also bring the future to today. The fund will be a productive learning environment that provides financial education and training to both future and current financial professionals. A first of its kind, the fund concept will be designed to conduct financial research, as well as provide education to investors, institutions, and the underserved.
The Future is Today. submit your application to our program to be a part of the Wall Street Wizards Academy real world fund concept. All who want to learn how to be a part and learn from a diverse and equitable fund are welcomed.
TAKING JAMBA JUICE BY STORM: WALL STREET WIZARDS ATTENDS THE JAMBA ANNUAL SHAREHOLDERS MEETING
by Tenagne Habte-Michael
WSWA's attendance at the Jamba Juice annual shareholders meeting was monumental for many reasons. While many of our students have attended these types of meetings before, never before had this particular group experienced the rare occasion to interact with a Black CEO of a major corporation. Between CEO James White, and the students of WSWA, there was a majority of people of color in attendance — which may have also been a first. No doubt it was an action packed learning experience both for the students, and for the Jamba staff and shareholders. Attendees were surprised and inspired to see so many young people demonstrating a keen interest and understanding of finance.
The event began with a brief shareholders meeting, and a review of the recent changes. Immediately following that, the CEO gave a speech about Jamba's future vision and strategy, and then opened up the floor for a Q&A session. Attendees thought they were surprised to see the students in the room, but when the WSWAs stood during the meeting to ask the CEO sharp and insightful questions, a feeling of awe set about the room. Some of the WSWA highlights were the questions asked by Chris and Jasmine. Chris probed the executive team for insight about their lack of profitability and its causes, and Jasmine described the benefits of diversity within an executive team, and in light of this, asked how Jamba planned to recruit new board members to fill upcoming vacancies. Afterwards, CEO James White commented, "Wall Street Wizards has had great participation in Jamba Juice Shareholders meetings over the last several years, and it's been great to have them here! Bravo WSWA's!"
Following the fireside chat, students took a few minutes to network with employees, board members, shareholders, and staff before being taken on a private history tour of Jamba. Janice, the Head of Communications, and Kathy, the Head of HR led the students on a tour of the office. The tour concluded in the World History room, which is a museum housing all things Jamba.
Here, Janice and Kathy presented the complete history of the company, including how the company was formed, how the mission and vision have evolved over time, and Jamba's most popular marketing campaigns. Next, students were taken into the presentation room, where the Head of Innovation Julie, and the Head of Product Development and Innovation Brian, lead a multimedia discussion about product development, and marketing at Jamba. The presentation was accompanied by delicious smoothies, and was complete with a discussion on the health benefits of natural foods.
Finally, the event concluded in the Jamba kitchen, where Jamba product developers made many smoothie samples giving students a demonstration of all that goes into a Jamba smoothie, and the inside scoop on the "secret" menu.
Our founder and teacher Bill Thomason made sure the WSWAs got more than just a company tour, ensuring that information about internships, summer jobs, and mentorship opportunities were included. Also, each of the presenters were in leadership positions within the corporation, so Bill prompted them to give the students the play by play on how they got there; from choosing a college major, to managing their career progression.
WALL STREET WIZARDS VISIT SAND HILL ROAD EPICENTER OF VENTURE CAPITAL
by Tenagne Habte-Michael
The Wall Street Wizards Sand Hill Road trip is undoubtedly the highlight of the year. Students are introduced to the most influential players in the Silicon Valley tech and venture capital industry, and are encouraged to develop and maintain on-going relationships with these professionals. The first stop was Redpoint Ventures, a venture capital firm that counts giants like Netflix, Myspace, and MobiTV amongst it's most notable investments. Students were ushered into the boardroom for a presentation and Q&A led by founding partner, Timothy Haley. The lecture discussed the origin, evolution, and current state of the VC industry. Also in attendance were two serial entrepreneurs, Redpoint Principal Fouad El Naggar, and partner Satish Dharmaraj. Mr. Haley commented, "This group asked the best questions of any student group we have had so far? Good job Wizards! Next stop, wonderland — otherwise known as The Google Campus. "
We went onto visit the Google campus where we received a tour from our guide Cliff Redeker of Google Enterprise-Consumer Operations. Mr. Redeker guided the group through the expansive campus that was complete with 12 doctors, a dry cleaner, a gourmet dining area, an Olympic sized swimming pool and gym, a garden plot, and a fully stocked kitchen every 150 feet. Did you know that Google employees are allowed to spend 20% of their working hours on a pet project of their choice? As a matter of fact Google Sky and Gmail were originally pet projects, proving that the Google system works. This segment concluded with a presentation by Director of Engineering and Product Launch, Ricardo Jenez. We all appreciated seeing a man of color in such a position, and since several of the Wizards are planning on studying engineering, this was definitely an educational and fun experience.
The final stop for the Wizards was the Plug and Play Tech Center. In the conference room, Nickolas Turner the Business Relationship Manager, led a discussion and Q&A about the incubator and VC processes, PPTC's innovative way of working with these parties, and some tips about entrepreneurship.
After a thorough and enlightening discussion, we were joined by VC firm Draper Fisher Jurveston's principal, Joel Yarmon. DFJ currently has billions of dollars under management, with notable investments such as Charles Schwab, Skype, United, and Tesla. Mr. Yarmon spoke about his career path, entrepreneurship, DFJ's investment strategy, and the industries to look out for. The students were so impressed by Mr. Yarmon, and asked so many questions, that he encouraged them all to stay in contact, and offered his assistance with business ideas and career planning.
Next the students heard from entrepreneur, and founder of YP.com (Yellow Pages), Katan Shah. With just the cash in his pocket, his wife's leg work, and some programming know-how, Mr. Shah was able to build an online database that was one of the first of its kind. Later, he sold YP.com for millions, and went on to start other successful companies. Mr. Shah is a shining example of doing much with little, as he never received a dime of outside funding. He also encouraged students to consider creative solutions for the resource constraints they may face in their entrepreneurial pursuits.
The final presentation was given by Ankit, the CEO and founder of MyCello, an indoor mobile map application. Ankit is undoubtedly the youngest CEO the group has met. While attempting to decipher the cumbersome and incomprehensible park map at Disneyland, he thought, "Why cant I just MapQuest this?" So at 20 years old and with no background in tech, Ankit began building his business. Now at 23, he has an app available on most phones, and has VC firms jockeying for the opportunity to invest millions in his company. The students were very excited to see someone they could relate to doing work on such a large scale.
The mission of Wall Street Wizards is to have a lasting impact on the lives of it's students, and to open doors that might not otherwise be easily opened. In keeping with this mission, at every encounter students were instructed on proper networking techniques such as getting business cards, requesting informational interviews, and proper follow-ups. On our last trip to Jamba Juice, the Wizards Phillip Barnett developed a contact that won him a coveted position in the Jamba Juice sustainability division. What exciting opportunities will come out of the 2010 Sand Hill Road trip? Only time will tell.
PROMOTED AFTER ONLY A WEEK ON THE JOB
by Taylor Baloney
I would like to say thank you for a great year of learning about finances, the entire team was such a great help and I not only learned a lot but made great friends. I am working this summer at South Pacific Heart and Disease Clinic and was promoted after only a week on the job. I was promoted to Director of Clinical Out Reach — the only high school student working directly with doctors and Stanford Medical students. I contribute this to WSWA teaching us how to be professional and dress in corporate America. I was the only high school student wearing suits every day and it paid off. Now I would like to take some of my earnings and invest!